Italian Chamber of Commerce and Industry for the UK
Italian National Tourist Board
ENIT – ITALIAN NATIONAL TOURIST BOARD
Founded in 1919, The Italian National Tourist Board – ENIT -is responsible for promoting worldwide a unified image of the Italian tourist offer.
Enit carries out all the functions and tasks attributed to it by the law in pursuing its tourism promotion mission, among other things: it looks after the promotion abroad of the Italian tourist image and of the various types of national tourist offers, as well as the integrated promotion of tourism resources of the Regions, the Autonomous Provinces of Trento and Bolzano and, through them, the local authorities; it implements promotional strategies at national and international level and of information abroad in support of businesses in the marketing of Italian tourism products, in cooperation with other economic, cultural and environmental sector; it promotes the Italian brand in the tourist sector. Our consumer website is www.italia.it
ALMA – INTERNATIONAL SCHOOL OF ITALIAN CUISINE
PIAZZA ESTATES
ZONIN
Amaro Montenegro
APERITIVO SELECT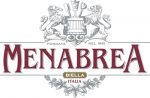 Menabrea
New Concept
Italian Aroma
U – Roast
Surgital
GELARTO
San Pellegrino
The Entertainer
fatBuzz
Branding has never been more important; organisations need to consider how their culture is projected across a variety of platforms both on-line and via traditional marketing methods. The lines between marketing, design, digital marketing, online advertising and social networking are becoming increasingly blurred, businesses need to have a total communications strategy that encompasses all of their marketing activities.
fatBuzz has a blend of services that help organisations get their messages out to their target audiences in a variety of ways. Whether it's via traditional print, direct mail, websites, social media, video, podcasting, html email or, a combination of them, we can help you to do it in a coordinated and controlled manner.
We believe experience counts in business; using our experience we can quickly understand your business and tailor solutions that encompass a broad range of our services that will exactly meet your needs.
But, don't take our word for it, do a search for us or take a look at our Facebook page, you'll soon get a feel for the type of company we are. After that, If you would like to have a coffee and a chat please drop us an email, or give us a call on 0141 427 0727.
Become a sponsor
The Welsh Italian community play a vital part in the Welsh Hospitality Industry so it is only right that we reward the very best Italian owned businesses in the country. The Italian Awards will recognise a variety of categories including best restaurant, best multiple operator and many more.
Voting is open to the general public ensuring that these awards reflect Wales's favourite Italian places to go and have a good time. The Welsh Italian Awards is an annual event that will showcase the fantastic range and quality of Wales's Italian owned businesses.
We have a number of exciting awards categories, whether you want to sponsor your own industry award or gain maximum exposure for your company within another section. We look forward to working with you to maximise the opportunity that the event will represent to your business. Contact us about becoming a sponsor.